Hello Friends…! Are you looking to find jobs in Dubai but are worried about being hired? Don't worry; we'll help you find all the solutions in our post. For fresh graduates, finding employment in Dubai can be very challenging because they don't have the proper information. Here, we are providing complete details on how to find new job openings in Dubai, including job descriptions and pay scales.
Searching Jobs Through:
You can look for a job by signing up for job portals, going to online job fairs, browsing classified ads, and working with recruitment firms.
How can a fresher get a job in the UAE?
Find out more about the job market.
Make a plan for and organize your job search.
Improve your CV and skills.
Begin establishing a personal network.
Follow-up and applications.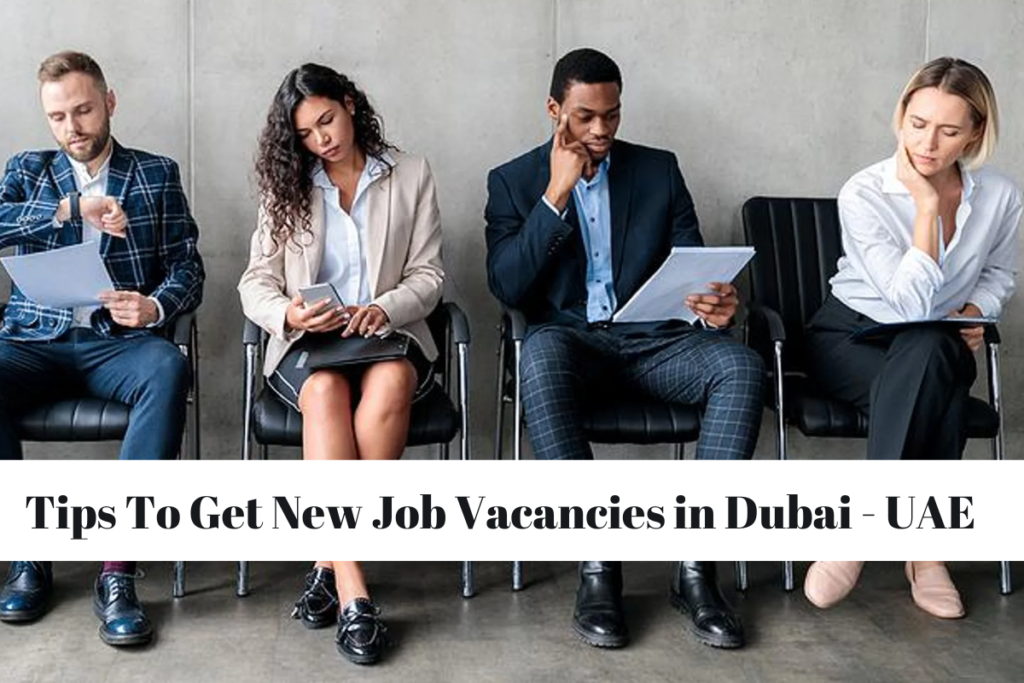 Job Portals in UAE
Government job portals:
Private job portals:
Look for online job fairs:
The UAE hosts a number of job fairs. They allow job seekers to learn about participating organisations, their roles, and available positions. These are especially useful for recent graduates because they help them decide on the industry in which they want to work.
Some Of The Jobs Fair are:
You can also look through Khaleej Times and Dubzzle. However, there are numerous recruitment firms in the UAE. You can also send your CV to authorised recruitment agencies in the UAE. If there is a job opening that matches your qualifications and interests, the agency will contact you.
How to Get a Job in the UAE for Women?
Women are generally safe in Dubai. Females only. You must have an employment or work visa, which means that your employer/company will sponsor you. If you are a female entrepreneur or business owner, you can apply for a three-year investor or partner visa in Dubai, but you must meet certain financial requirements.
There are numerous rules for working women in the UAE:
First, you must ensure that you have the proper visa. Also, adhere to the dress code. Make sure you are familiar with certain provisions in the UAE Labour Law that apply to women workers.
Tips to get a job
Start with a strong CV and a compelling cover letter.
Keep your resume current.
Search with vigilance and regularity. Don't give up in the middle.
Look up the email address that you receive job offers from. It ought to be consistent with the organization's domain name.
Pay nothing. It is not a legitimate company if the agency or hiring company demands payment in order to process your visa or medical test.
Study Arabic. Arabic language proficiency would be advantageous.
Maintain knowledge of your profession.
Regarding your earning potential, be honest.
expand your network
Increase your general understanding of the area's social and cultural values.
To easily obtain jobs in Dubai for Indians by visiting on a visiting visa. There are numerous job opportunities in Dubai. The salary packages are very attractive. Our website's detailed information is frequently updated here; if you have any questions about this post, please leave a comment below and we will respond as soon as possible.